1967 Buick Skylark Convertible
Jacob Witham's 1967 Buick Skylark Convertible

This car has been in my family for about 15 years my mother bought it in Graybull, Wy. when I was in grade school. The car happens to be my high school colors and has been in every homecoming parade the school has ever had since 1987. The interior is not original, the last owner put crushed velvet inserts in the seats. It actually is nice, you don't stick to the seats with the top down. I bought the car from my mother at the beginning of this summer and have just enjoyed it, the motor has a lot of miles on it and in need of a rebuild. The body is in O.K. shape but is thirty years old and needs some TLC. Plans include a new stereo, (got to have Tunes) and a 455, I plan on sticking the 400 on a shelf. The options are power steering and brakes, and a power top which is white. My father and I found an original 67 am/fm radio and that is now in the car. The 4-speed does make it rare they only built 422.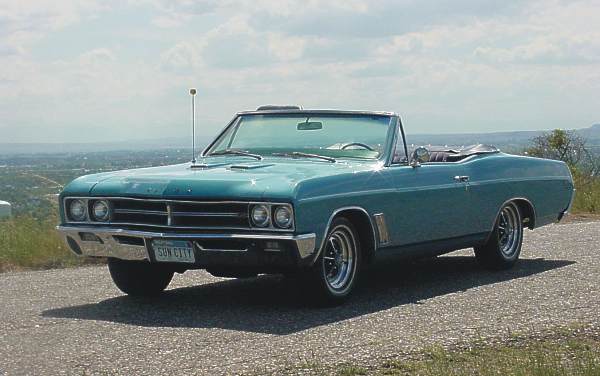 back to Buicks.net VIRTUAL SHOW AND SHINE!