1968 Buick Electra
Bob's 1968 Buick Electra

I bought this in Nebraska and the picture you see is when it was almost done. I rebuilt the engine and cooling system when I was in Detroit and now I live in Florida, where I get to drive it year around. I repainted it, and I have since found fenderskirts, and am working on the interior and the convertible boot cover.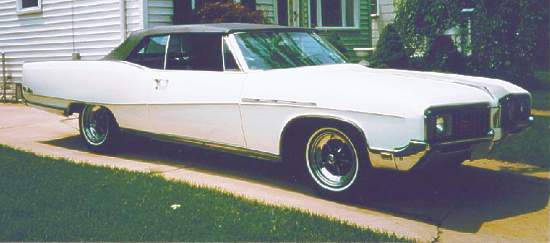 back to Buicks.net VIRTUAL SHOW AND SHINE!