1975 Buick Lesabre Custom Convertible
Todd Norton's 1975 Buick Lesabre Custom Convertible

I found the car on E-Bay, bought it cheap and am now beginning the restore process. You don't see too many LeSabre Convertibles out there.

The car is a #3 at best right now. Overall, the body and frame are sound, so I have a good foundation to begin. My first car was a 1975 Buick Regal Coupe which I rebuilt over the years I drove it (10 years to be exact). Sold it with 200,000 miles. I've owned several Buicks over the years including a rare 87 Somerset with V-6 and Leather. I have Buicks in my blood, as my dad has owned Buicks since 1967. Still drives a Park Avenue today. That's why I bought a LeSabre when I decided I wanted to own a convertible.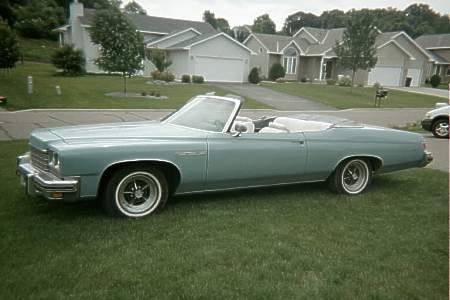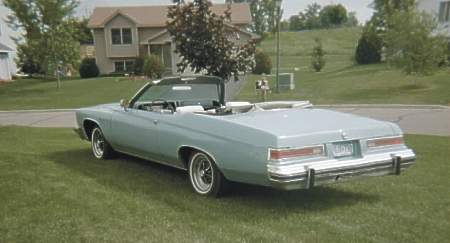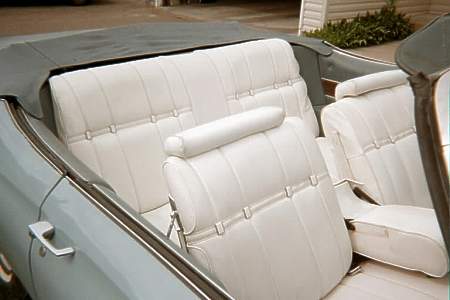 back to Buicks.net VIRTUAL SHOW AND SHINE!