1979 Riviera
Bruce Publicover's 1979 Buick Riviera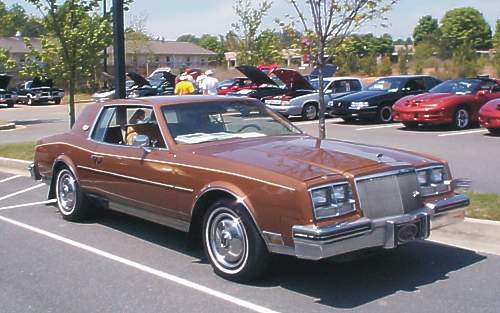 This is my 1979 Riviera. It has a 350 4bbl engine, 160 horsepower @ 270 pounds of torque! The color is a rare saffron firemist metallic code#99 and it is a very unique color and interior matches the outside. Ithas plenty of options but no vinyl top. I have owned this Riviera foronly 41/2 years, got it for Christmas in 1995. It was in a little roughcondition but the restoration has been really great. New fillers, paintetc, I got three awards at a local buick, olds, pontiac shows. I got a2nd place this year and it has got a lot of compliments as well, agarage queen too! Only driven on nice sunny days! I live in Kennesaw,Ga. Please I would love to hear anyone that has a 1979 Riviera like mine.
Riviera Owner's Assocation member #5785.

Keep 'em running!
back to Buicks.net VIRTUAL SHOW AND SHINE!