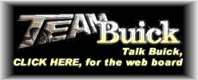 1953
YEAR
MODEL
SPARK PLUGS
Distributor
FIRING
ORDER
IGN.
TIMING

Hot Idle
Speed

Comp.
psi

Type
Gap
Point
Gap
Dwell
Angle

Mark
or
BTDC

Location
S.M.
Trans

Auto
D:N:
-5

1953
Special
AC-46
.025
.016
26-33
16258374
"ADV"
flywheel
450
450N
120
all others
AC-44
.032
.016
26-33
12784563
-2
flywheel
450
450N
14-
-1 V-8 cylinder numbering (front to rear), right 1-3-5-7, left 2-4-6-8
-2 Flywheel tooth painted yellow and stamped with "5"
-3 Yellow timing mark aligned with "5" on timing indicator
-4 Turn adjusting screw in (clockwise) until engine misfires. Then turn screw 1/2 turn in opposite direction.
-5 For Air conditioned cars, add 50 rpm to idle speed.