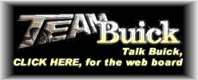 1967

PASSENGER

These codes are listed on the Cowl Tag and break down as listed below.

Note: The first letter indicates the lower body color, the second letter indicates the top color.
1 is a white vinyl or convertible top.
2 is a black vinyl or convertible top.
eg: D2 = Nantucket blue with a black top.




RINISHED-MASON PRODUCTS

Riviera Turquoise Irid.
B*
Verde Green Irid.
J
Ivory
T
Artctic White
C
Aquamarine Irid.
K
Riviera Plum
U
Sapphire Blue Irid.
D
Shadow Turquoise Irid
L
Riviera Charcoal Irid.
V
Midnight Blue Irid.
E
Burgundy Mist Irid
N
Riviera Fawn Irid.
W
Blue Mist Irid.
F
Platinum Mist Irid.
P
Riviera Red Irid.
X*
Gold Mist Irid.
G
Apple Red
R
Riviera Gold Irid.
Z*
Green Mist Irid.
H
Champagne Mist Irid.
S
Code A:
Regal Black A-946,
no. 400
*Used on Riviera model only.
Contributed to Buicks.net by Michael Atwood of Four Guys Auto


©copyright 2000,
buicks.net all right reserved